Damascus College performing arts 2021 proudly presents:
The 25th Annual Putnam County Spelling Bee
A musical by Rachel Sheikin and William Finn
Six awkward spelling champions learn that winning (and losing) isn't everything.
Winner of the Tony and the Drama Desk Awards for Best Book, The 25th Annual Putnam County Spelling Bee has charmed audiences across the world with its effortless wit and humour. This fast paced, wildly funny and touching musical with a truly fresh and vibrant score is a wonderfully good choice for this year's 2021 School production.
A talented student cast of around twenty performers will bring to life this story of an eclectic group of six mid-pubescents as they vie, with the support of their quirky families, for the spelling championship of a lifetime. While candidly disclosing hilarious and touching experiences from their home lives, the tweens spell their way through a series of (potentially made-up) words, hoping never to hear the soul-crushing, pout-inducing, life un-affirming "ding" of the bell that signals a spelling mistake. Six spellers enter; one speller leaves! At least the losers get a juice box.
Complete with audience participation and a live band. The 25th Annual Putnam County Spelling Bee is a heart-warming, joyous musical.
Venue: Valda Ward Auditorium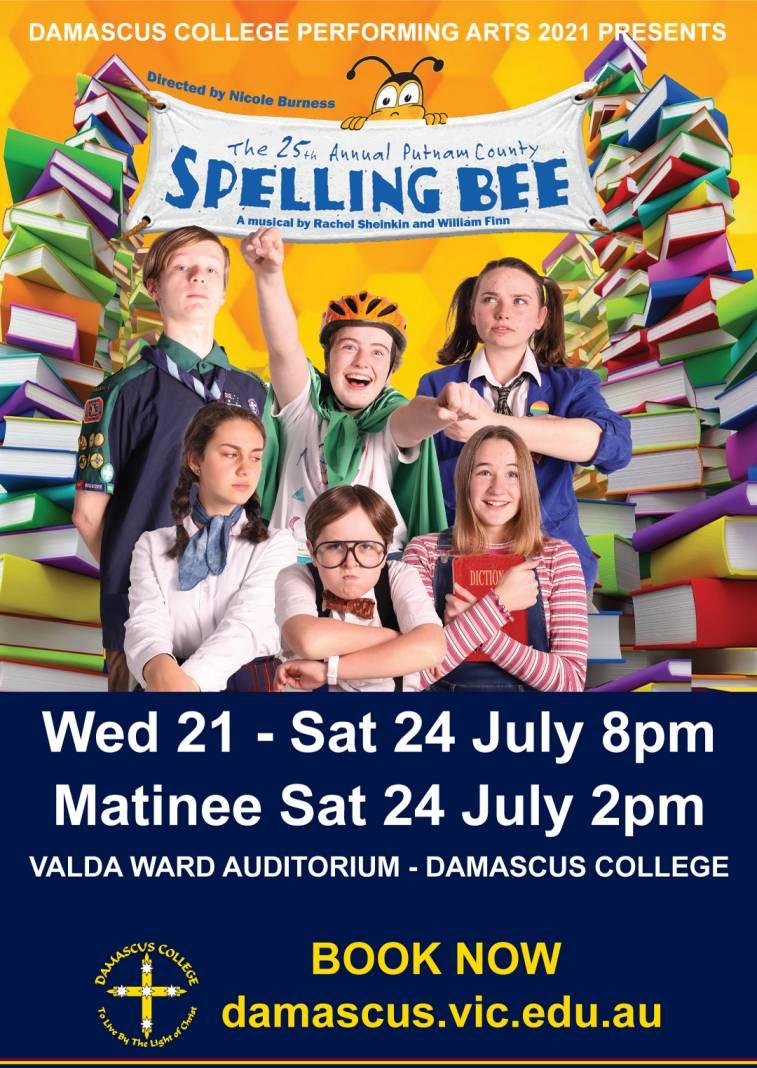 Performances Available:
Wednesday 21 July, 8pm
Thursday 22 July, 8pm
Friday 23 July, 8pm
Saturday 24 July, 2pm Matinee
Saturday 24 July, 8pm