Damascus College Performing Arts 2023 proudly presents:
The Addams Family
The show is based on the morbidly witty Addams family cartoon created by Charles Addams. Family patriarch Gomez Addams and his beloved wife Morticia guide their clan through the perils of living singularly in a world of uninteresting "normal" people.
Look who's moving into the neighbourhood.
They're "creepy and they're kooky" and they're coming to Damascus College this July.
The show will feature a large cast of actors, singers and dancers from all year levels within the College and will be supported by a hard-working team of staff and students behind the scenes to help recreate the hit Broadway musical.
The show season opens on Wednesday the 19th of July and runs for 5 shows until the 22nd and will be staged in the College's Valda Ward Auditorium.
The musical's plot unfolds when Wednesday Addams brings the sweet, farm boy she has fallen in love with home to meet the family. In one fateful night, secrets are disclosed, relationships are tested, and the Addams family must face up to the one horrible thing they've managed to avoid for generations - change.
Packed with humour, a great score, catchy songs, scintillating dance routines and a cavalcade of oddball characters this will the highlight of the Damascus Performing Arts program this year.
The season opens on the 19th of July at 7:00pm and continues to the 22nd with a 2pm matinee on it's final day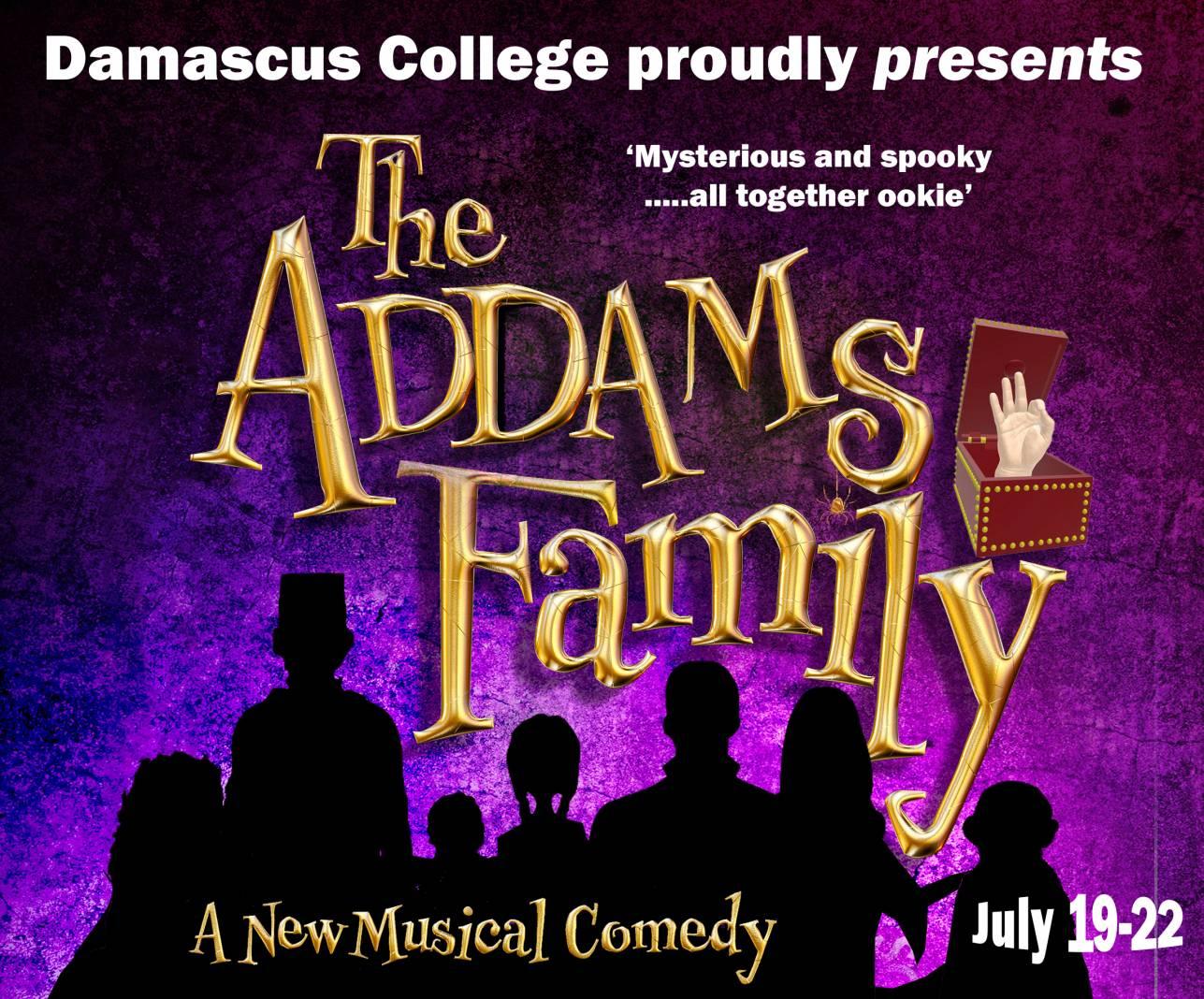 Venue: Valda Ward Auditorium @ Damascus College
Performances Available:
Wednesday 19 July, 7pm
Thursday 20 July, 7pm
Friday 21 July, 7pm
Saturday 22 July, 2pm Matinee
Saturday 22 July, 7pm