Damascus College is delighted to inform the community that Mr Steven Mifsud has been appointed as Principal of Damascus College, and will commence his new role at the commencement of Term 3 2022.
Steven is currently Deputy Principal of Student Wellbeing at Mount St. Joseph Girls' College in Altona, where he has been Deputy Principal with periods as Co-Principal and Acting Principal since 2014.
Prior to this, Steven was Deputy Principal at Santa Maria College in Northcote and has taught at MacKillop Catholic Regional College, Werribee, and Catholic Regional College, Melton where he held various leadership roles.
Steven said that he is both excited and humbled to be appointed to Damascus College and is looking forward to building on the rich Mercy Tradition, one that embraces courage, hospitality, learning and respect. He is passionate about walking the road to Damascus, alongside our community, as we continue to build and strengthen the work of our 140-year tradition and the many wonderful women and men before that have served this dynamic community.
"The College vision to "be my best,'' resonates deeply with me. I believe that as educators, we work in partnership with students, families, staff and the broader community. The College will continue to support, challenge and nurture our young people to be the best version of themselves," he said.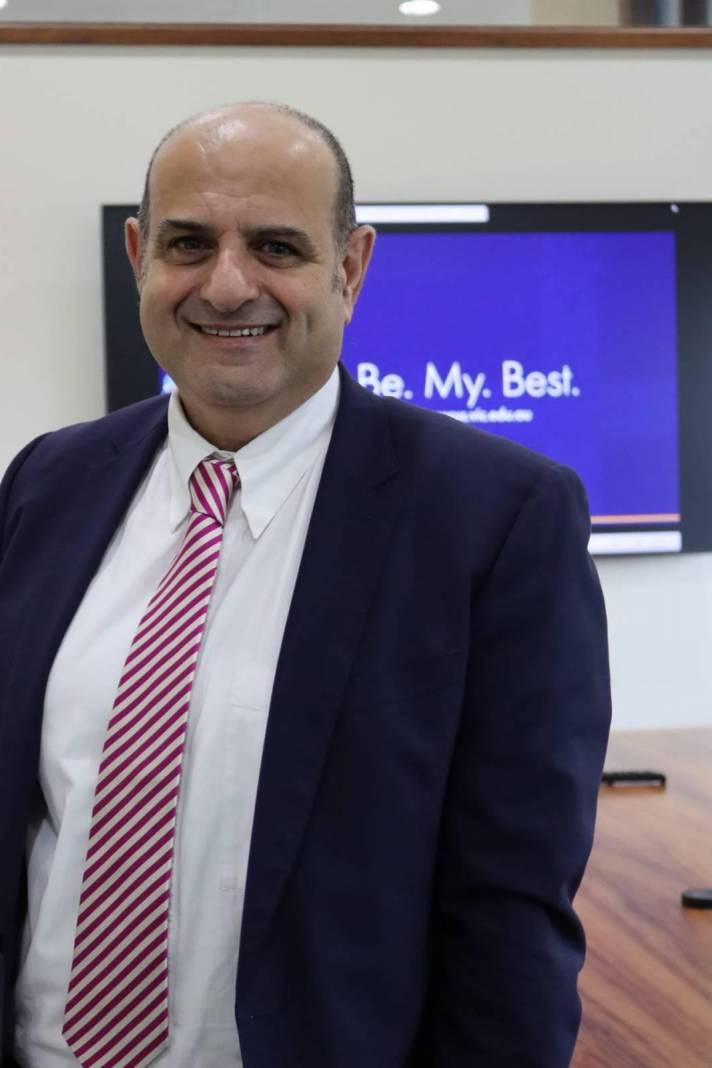 "I am impressed by the rich curriculum offerings and beautiful setting of Damascus College that imbues a strong sense of spirituality and the fullness of life," he said.
Steven's educational vision is one that promotes justice and service, and he believes that this can only be achieved through authentic and strong relationships. As we move into the 21st century, we need education that is relational, empowering and relevant to an ever-evolving world.

"I look forward to meeting the school community in particular our staff, students and families."
"I am an avid cyclist and a true 'foodie,' who will never so no to a good coffee and discovering the hidden gems of our community. I am beginning to discover the many nuggets of Ballarat and am eager to embrace the life of this community," he said.
Steven is committed to life-long learning as demonstrated by post graduate qualifications which include Masters Degrees in:

Business Administration – Executive;
Religious Education; and
Educational Leadership.
He also holds a Graduate Diploma in Religious Education and a Bachelor of Education (Secondary).
Steven is an innovative and passionate leader and his leadership style is one that is highly relational and visible. His personal educational vision is to work in relationship and in partnership with all members of the community to create a faith learning dynamic that celebrates, affirms, and challenges people to achieve personal excellence.
Damascus College wishes to thank Mr Christopher Grant, Interim Principal for the leadership he has given to the College, since the departure of Mr Matthew Byrne at the end of Term 1 2022.