At the Year 12's final day on Wednesday 20 October, the Year 11 students and staff formed a socially distanced guard of honour to clap the students out one last time, which culminated in the throwing of the graduation caps - a fitting end to their six years at Damascus.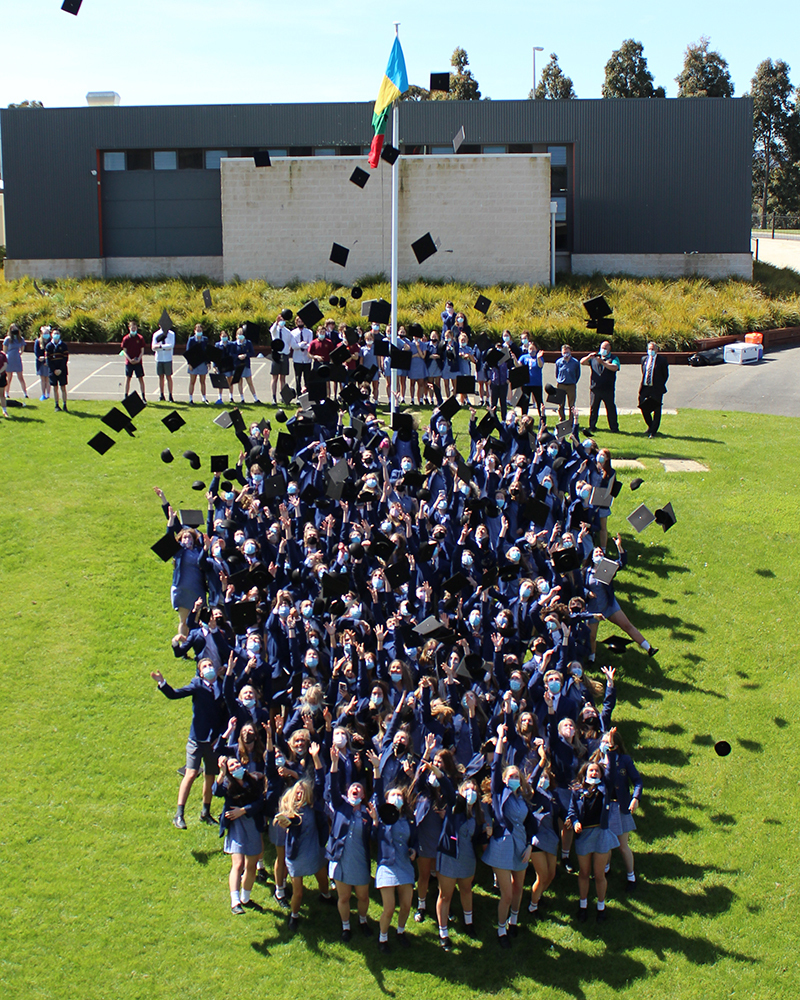 To our Year 12 students - good luck with life after high school and remember - you made it through a pandemic in your final year of school – that's amazing – it well and truly holds you in good stead for handling all of life's ups and downs, once you step beyond our Damascus doors. Good luck!
Year 12 Final Day Video
Year 12 Students also worked hard to produce an engaging video to mark the milestone of their end to secondary school. The student and staff cohort today enjoyed the Final Assembly video where students were celebrated for their six-year journey at Damascus, the video also presented awards including the Ron Matthews Shield – congratulations St Martin House!
Please enjoy the Year 12 student celebration video, taken from today's full final assembly video that was shared with students and their families.