The Damascus Community is warmly invited to our annual Mother's Day Liturgy & Breakfast.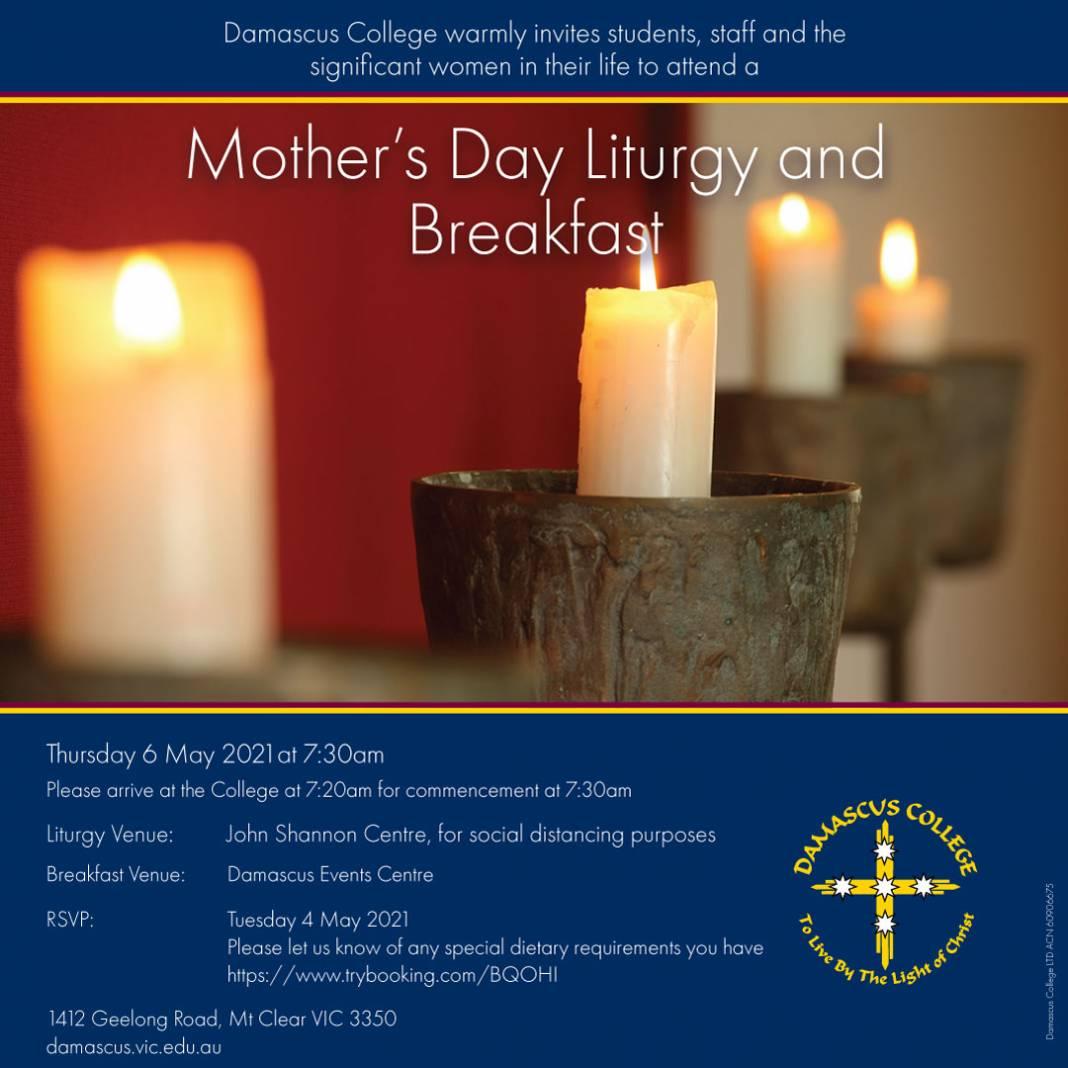 The annual Mother's Day Liturgy and Breakfast will be held on Thursday 6 May, 7.30am. The liturgy will be held in the JSC, followed by a sit-down buffet breakfast in the DEC.
Due to COVID numbers will be limited. Staff and their children, mothers and grandmothers are warmly invited to attend. This is a wonderful event, so if you would like to attend please book a ticket by Tuesday 4 May.
Book your free tickets here