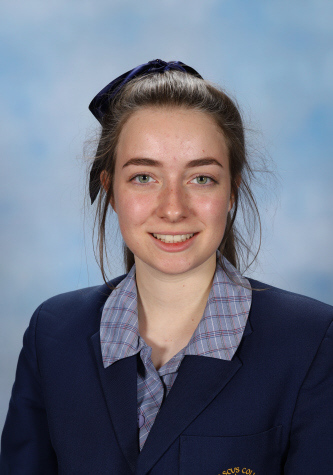 The 2021 Notre Dame Science Prize is awarded to Aimee Gunn for her excellent academic achievements in Biology, Chemistry and Physics. Aimee has been a
motivated, self-disciplined and independent learner who has worked diligently to consistently produce assessment tasks of a very high standard. She has shown aptitude and enthusiasm for all her Science studies.
Next year Aimee is hoping to study mathematics, science, or engineering at The University of Melbourne or RMIT and we wish her all the best in her future endeavours.
Congratulations Aimee!