This morning Damascus College principal Steven Mifsud invited staff to a breakfast to mark International Women's Day (IWD).
Joined by special guest Audrey Brown, former Director of Catholic Education, Chief Executive Officer and Company Secretary and currently the Executive Officer and Company Secretary for Catholic Religious Institute and Ministerial Public Juridic Person Victorian Schools Limited (CRMV Ltd). Audrey is an experienced NFP Company Director, CEO, Company Secretary and Trustee of a Ministerial PJP. She provides Professional Supervision for leaders in Ministry and Education. Audrey has extensive experience in education policy, governance, professional standards and child protection and is a skilled facilitator of staff training and formation, conferences, selection panels, meeting process, and leadership reviews.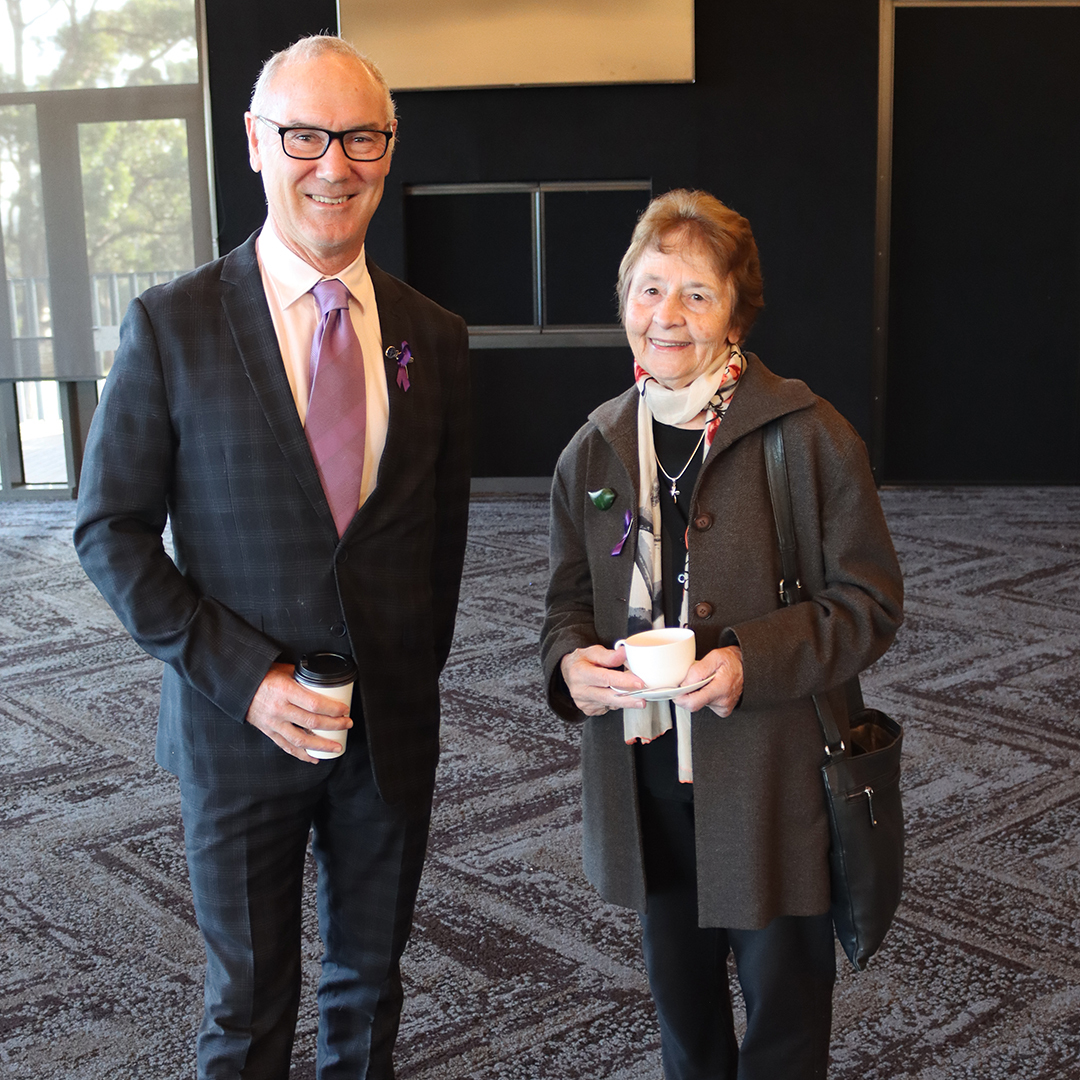 Audrey was invited to have a Question and Answer session, with Sharon Lehtonen the Assistant Principal for Catholic School Culture to share her experience and advice on being a woman in Catholic Education, a woman leading Catholic Education, and a woman of Catholic faith.
As Damascus celebrates IWD we learned that forging gender equity isn't limited to women solely fighting the good fight. Allies are incredibly important for the social, economic, cultural, and political advancement of women.
Thank you for joining us for the IWD Breakfast Audrey, you have inspired us. We can all challenge gender stereotypes, call out discrimination, draw attention to bias, and seek out inclusion. We can all truly embrace equity. It's not just something we say. It's not just something we write about. It's something we need to think about, know, value and embrace.
#DamascusCollege #DamascusPride #BeMyBest #ImPartOfSomethingGreater #EmbraceEquity