Student Wellbeing Report.
Last week I had the opportunity to watch our year 7 girls basketball side compete in the BAS after school competition. The girls had a might victory against Ballarat Grammar yet it wasn't necessarily the score line that impressed me. Here were 8 students that some 6 weeks ago did not know one and other, had not commenced their education at Damascus yet were happily enjoying each other's company under the umbrella of school sports. Undoubtedly the girls were determined to beat the opposition yet the real joy was the interactions that they were having with each other and their coach. The link between mental health and physical activity has been promoted widely over the last 15 years. In fact physical activity is said to be more effective in supporting students mental health than prescribed medication. According to the Blackdog Institute '16 weeks of regular exercise has been found to be equally as effective as antidepressant medication in treatment of mild to moderate depression'.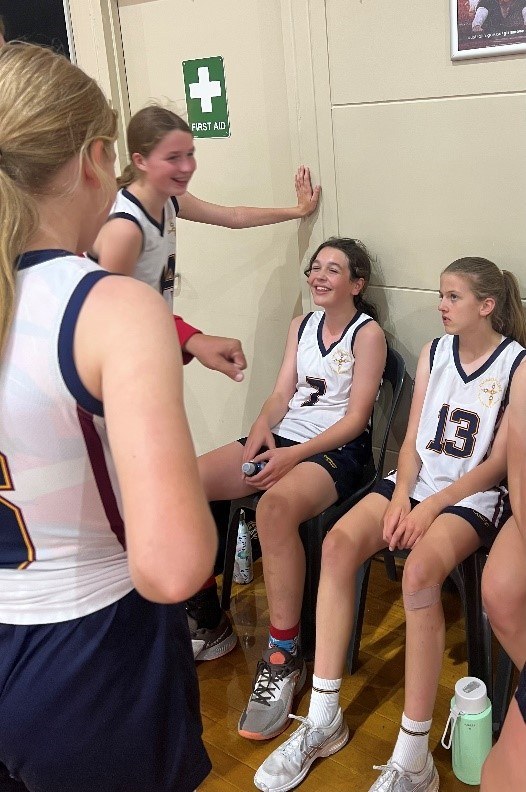 In order to support mental health and physical wellbeing The Australian Physical and Sedentary have made the following daily recommendations.
Accumulate 60 minutes or more moderate to vigorous physical activity, for example brisk walking, skipping, jogging, or any activity that has the result of 'huff and puff'.
Have 8-10 hours of sleep per night for those aged 14-17. Up to 11 hours for those aged 5-13.
Limit sedentary recreational screen time to no more than 2 hours per day.
Avoid screen time 2 hours before bed and make bedrooms a screen free zone.
Further information regarding these guidelines and tips on how you can support your son/daughter in achieving these is available on the link below.
Why kids need to get their move on | Victorian Government (www.vic.gov.au)
The school's athletics carnival will be held next Tuesday is a reminder of the holistic approach to your student's education at Damascus. It is expected that all students attend this event and be engaged in the activities throughout the day. Sports is a pivotal part of school's program where participation is key to students engagement. Students that choose not to attend are compromising their participation in future events of the College. All absences for the day should be supported by a medical certificate or statutory declaration. We ask that parents/carers support us in student attendance for the day.
Andrew Robertson
Assistant Principal Student Wellbeing.