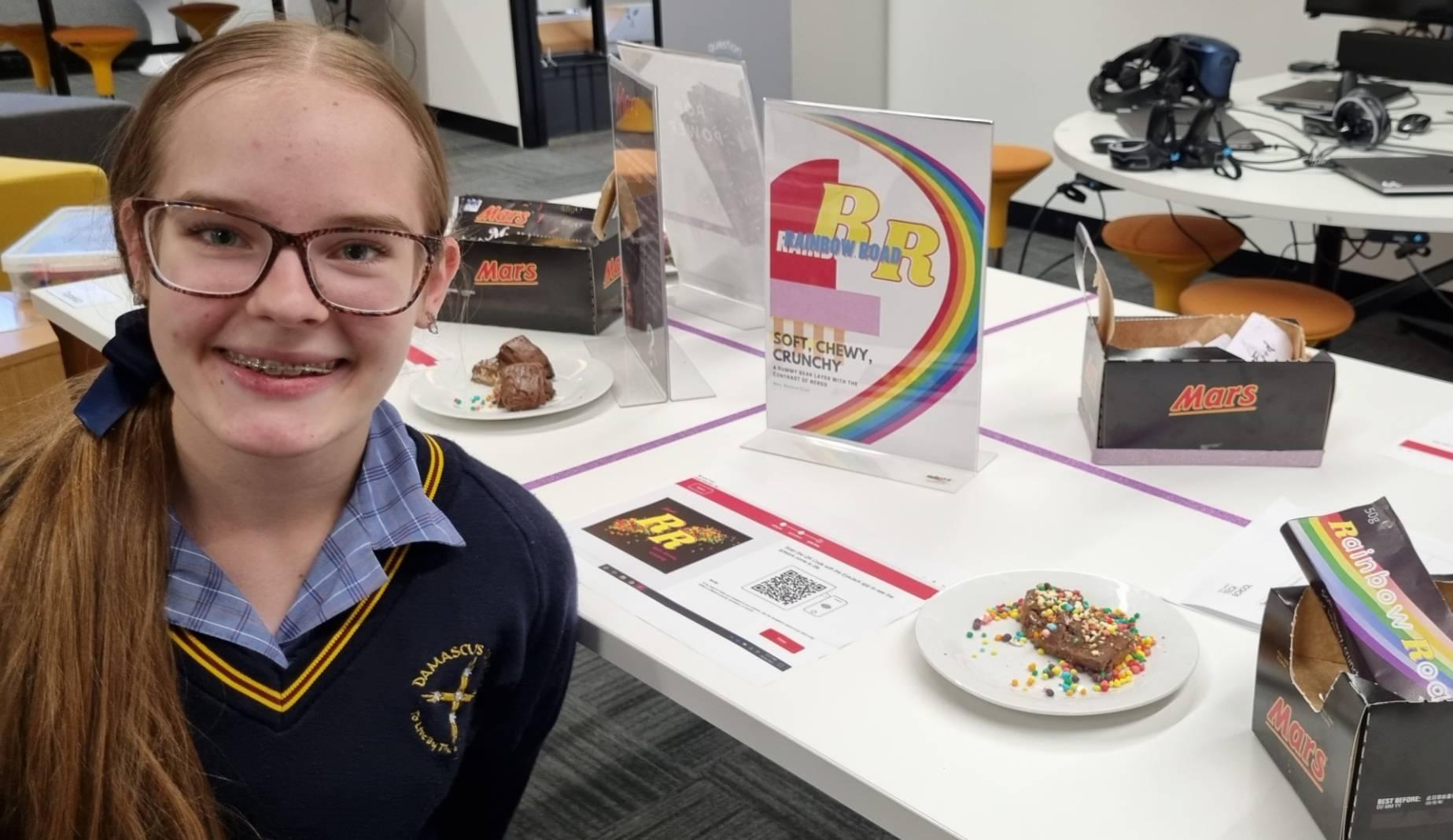 Over the past year a group of Damascus students have actively participated in the Girls in Stem program.
The Girls in Stem program provides students from a range of Ballarat Secondary Schools, the opportunity to gather for a day twice a term at the Ballarat Tech School and work with industry partners to learn how to design, produce and evolve ideas.
Throughout the year the girls had the opportunity to work with Mars Wrigley, Vitrafy, Haymes Paint and Federation University and C.E Bartlett.
Year 9 student Haileigh Buttigieg participated in the program and has provided an overview from the year,

"The past year I have had the amazing opportunity to be part of The Girls In Stem Program or the GIS alongside, Year 10 students Zoe Newman, Paris Govan, Taya Thiele, Lucy Leviston, Laura McDonald, and Year 8 student Sadie Jones. This program was one of the main highlights of my year.
This introduced us young girls in regional areas to use our minds and interests through, Science, Technology, Engineering, and Mathematics. The Tech School taught as all to follow the points below us we worked in groups designing and evolving our ideas.
• Hold your ideas lightly – be ready to share and grow together
• Applaud the endeavours and successes of each other
• When giving feedback be Kind – Specific – Useful
• Embrace opportunities to work with new people
I have really enjoyed this opportunity and I encourage more girls to participate and be part of the GIS Team."