Last Thursday 24 November, Damascus parents gathered in the Damascus Events Centre as part of the Parent Q&A with new Principal, Mr Steven Mifsud.
The event was a great opportunity to create dialogue with our new and existing families, to hear from them about what's working well at Damascus and what would be even better if.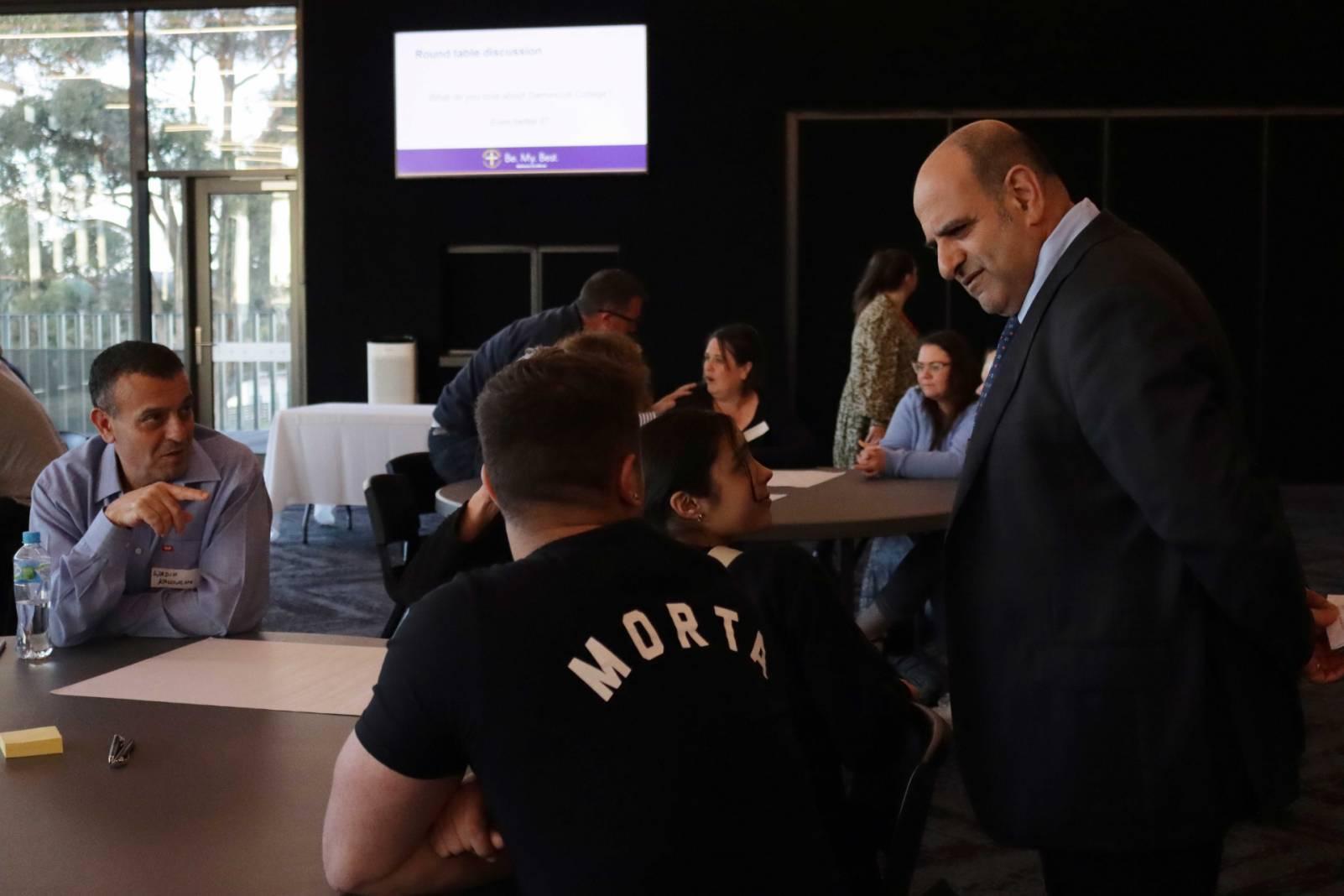 Steven spoke of the type of leader he is, his career journey to date, and his observations so far after two terms leading Damascus College. He provided some insights into College plans for the future and enabled parents to ask numerous questions, so that he could respond and give feedback. The opportunity to gather important information and feedback from our families was invaluable and will be fed back to the College leadership team.
Thank you to the families that took the time to attend the Q&A, your willingness to participate was very highly valued.