On Thursday September 8, our Junior Boys and Girls Football teams played in the annual McAuley Shield and Cup matches against Mercy Regional College, Camperdown. Students were selected into this team after representing Damascus in the BAS Junior Football competition this year.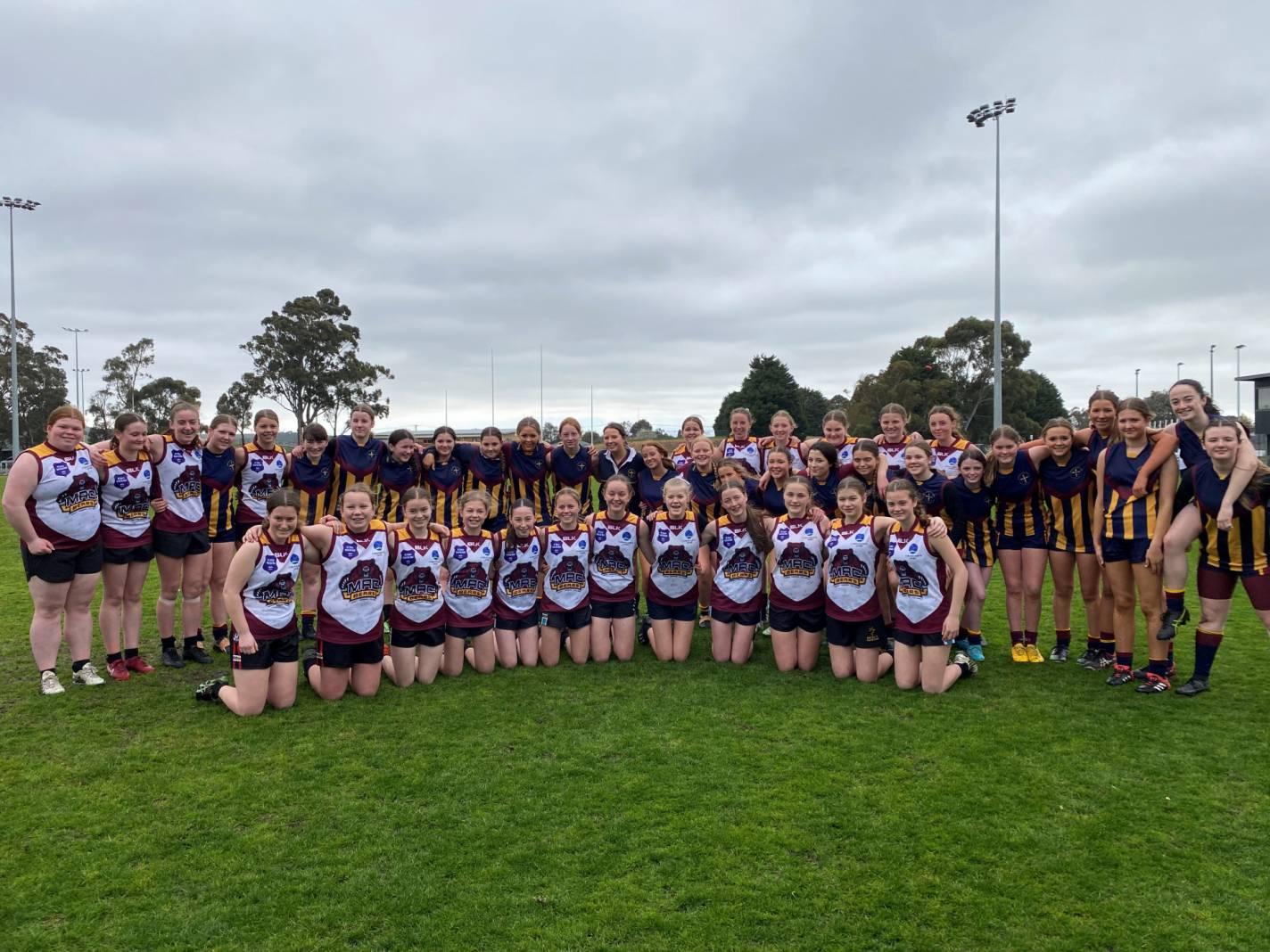 The competition gives the students the chance to showcase school pride, belonging and connection and the opportunity to celebrate the Mercy story and spirit of both schools. The competition began in 2015 with girls only and the boys match was introduced in 2018.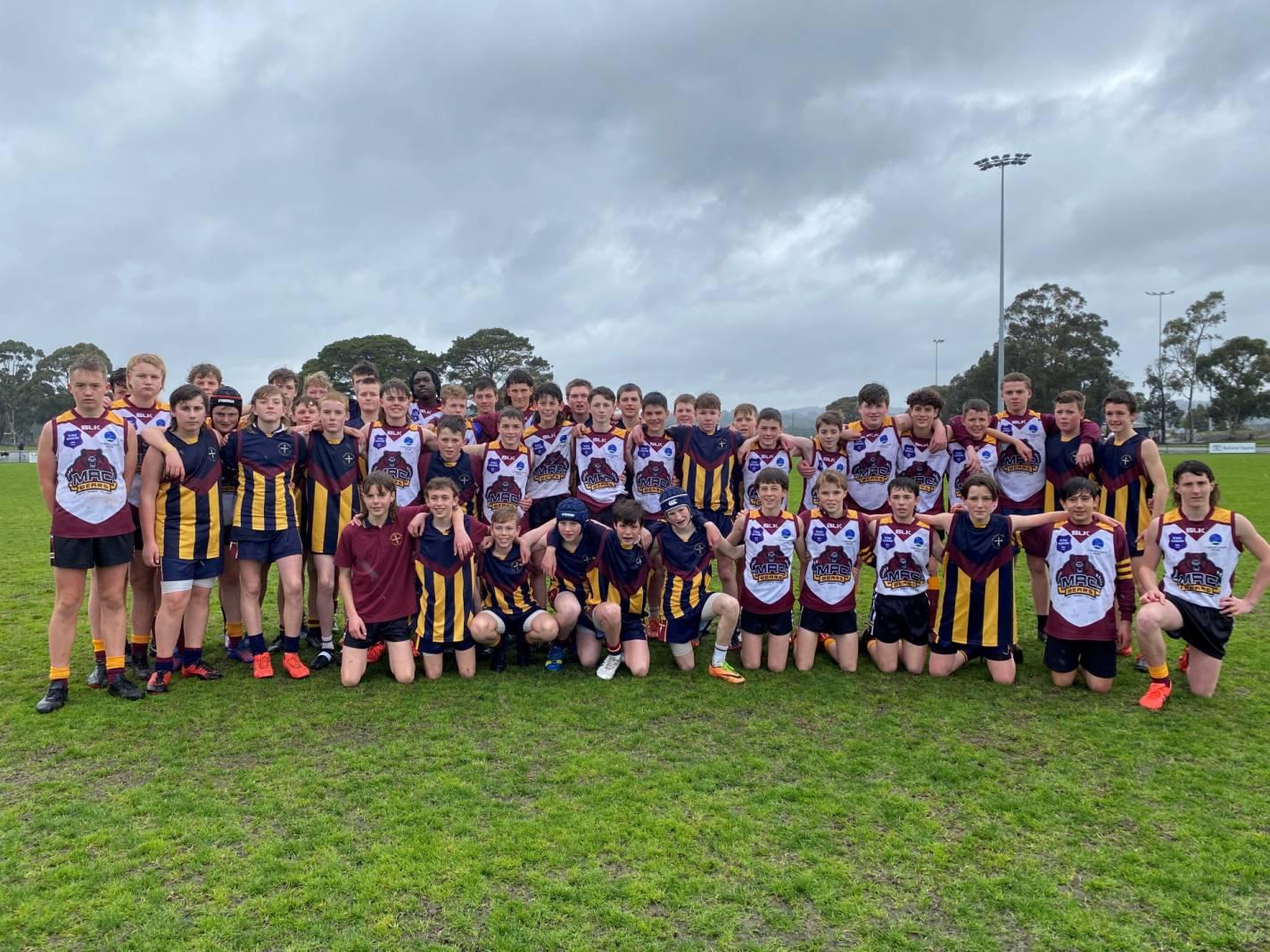 After not being able to hold the matches in 2020/2021 due to COVID lockdowns, it was great to be able to get the teams out on the Marty Busch Reserve in Sebastopol this year. Winners in 2019 when the matches were last played were Damascus College in the McAuley Shield and Mercy Regional College in the McAuley Cup.
Results
McAuley Shield: Damascus 6.4 defeated Mercy Regional College 3.2
MVP: #28 Jovie Skewes-Clinton (Damascus)
McAuley Cup: Mercy Regional College 14.8 defeated Damascus College 1.1
MVP winners were awarded with a football and scarf (donated by the Western Bulldogs) and a medal. Winning teams were awarded with a Sherrin football to take back to their respective schools.