Last Monday 28th and Tuesday 29th August music students at Damascus were once again able to embark on our very successful annual Music Camp. The camp involved all students that learn brass, woodwind, percussion, and strings and those that are a part of the String Ensemble, Concert Band and Junior and Senior Singers, an approximate number of 45 students from years 7 – 12.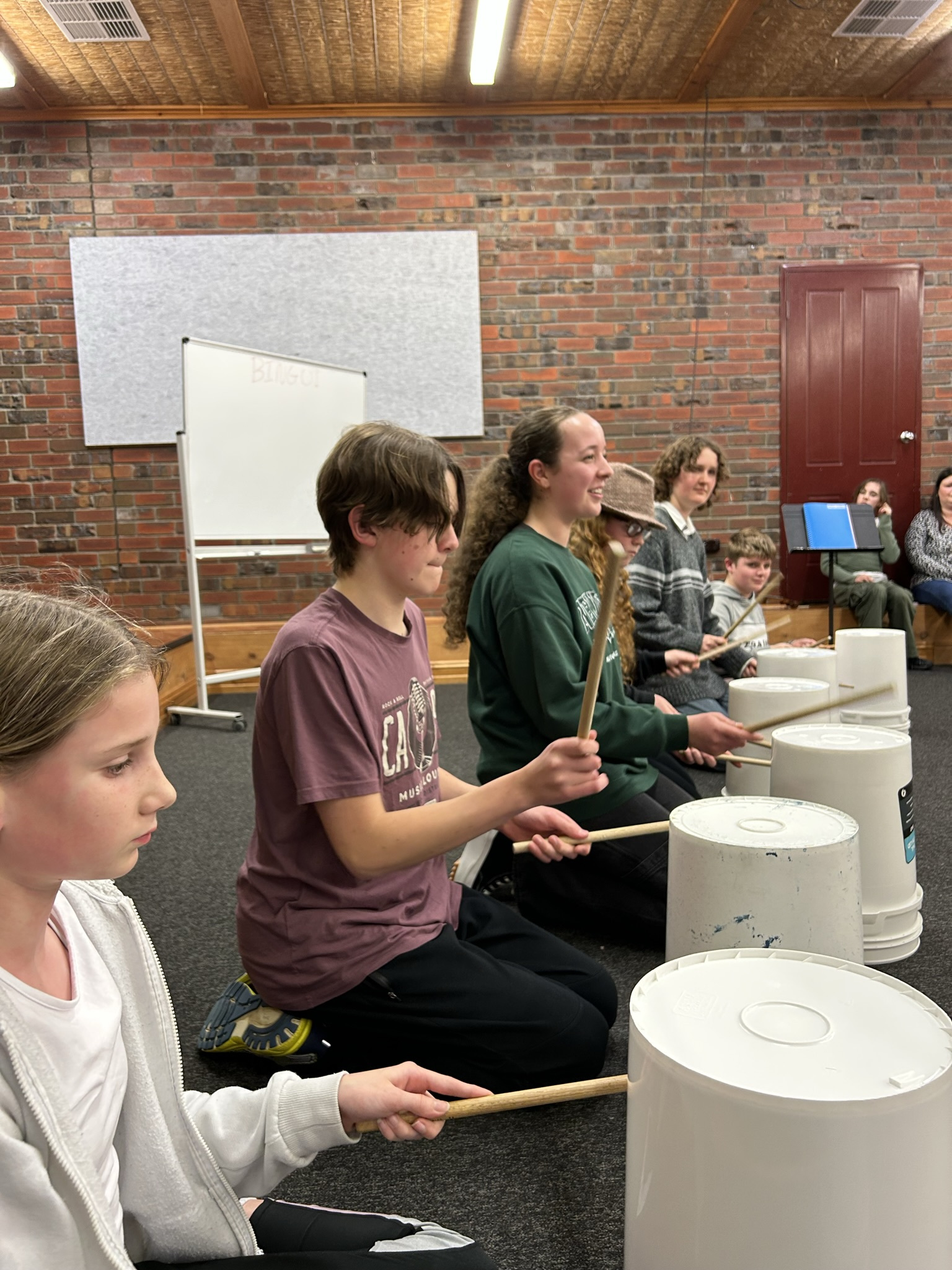 Our Music Camp is designed to give students the opportunity to enrich their musical learning by working with students who have similar interests and commitments, further building their confidence and self-esteem as well as building on their social and emotional learning (SEL) through the experience of making music as a group. Our school captain of 2022, Lewis Clark quite openly stated in his address to the school that the inaugural camp at which he participated was one of his most memorable experiences at Damascus.
Music camps allow us to have concentrated and uninterrupted time to work with each other in our respective ensembles. It was exciting to see young band players on instruments such as saxophone, clarinet and Euphonium become more and more confident as they played through charts such as Raiders March from the Indiana Jones movie. The string ensemble perfected works such as Don't Stop Believin' and A Thousand Years which became crowd pleasers at our Wednesday lunchtime concert. The singers embarked on Let it Grow as a combined piece as well as some African pieces and had previously worked on a jazz a capella number and a highlight piece from La La Land – Another Day of Sun. Of course all the hard work was also complimented with some fun activities like musical bingo in the evening, a little Karaoke, board games and some great chill out time over meals and breaks. The highlight for me is always watching students across year levels collaborate, problem solve and team build together to make music but more importantly to build friendships and networks within their music community at Damascus.