On Wednesday 23 August Damascus College students were treated to a live lunchtime concert in the Valda Ward Auditorium. Congratulations to our talented instrumental students on their performances this week!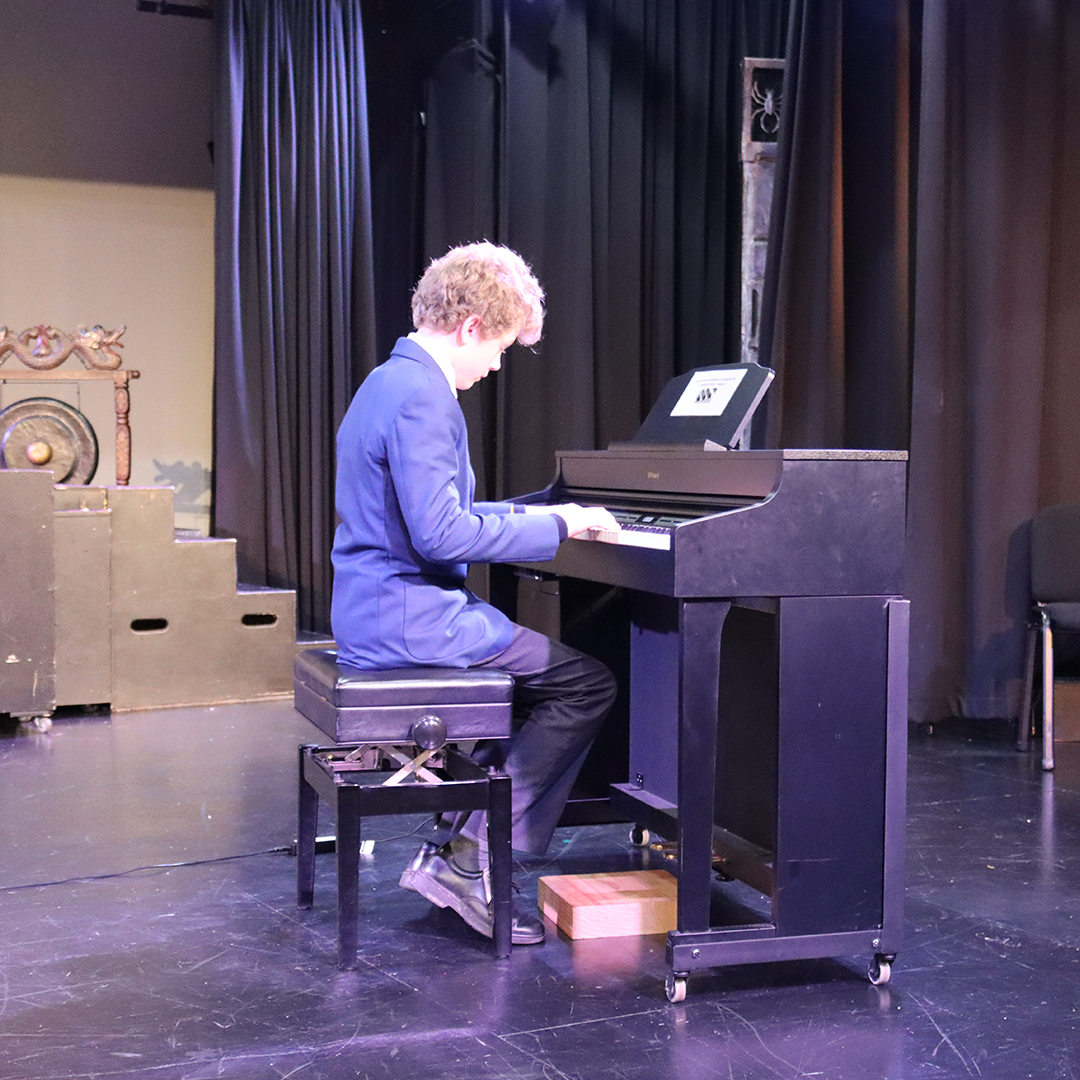 Flynn Moroney performed 'Adrienne and Adrianne' on the bass guitar, Jakobi Bunn-Minchinton performed 'Portrait of a Blank Slate', William Geurth performed 'L'Arabesque' on the piano and Oscar Howlett performed 'The Adventures of Raindance Maggie' on the bass guitar.
Live Lunchtimes are an opportunity for students to perform and showcase their progress throughout the term. Thank you to our performers and thank you to everyone in the audience.
#DamascusCollege #DamascusPride #BeMyBest #ImReadyToTakeOnAnything