The new batch of Damascus College Junior Rowers started their Learn to Row journey last night with their very first on water session at Lake Wendouree!
The conditions were cool and misty but that didn't stop the group from learning all they could about their new sport, from riggers to oars and bows to sterns we had a fantastic start to this seasons training.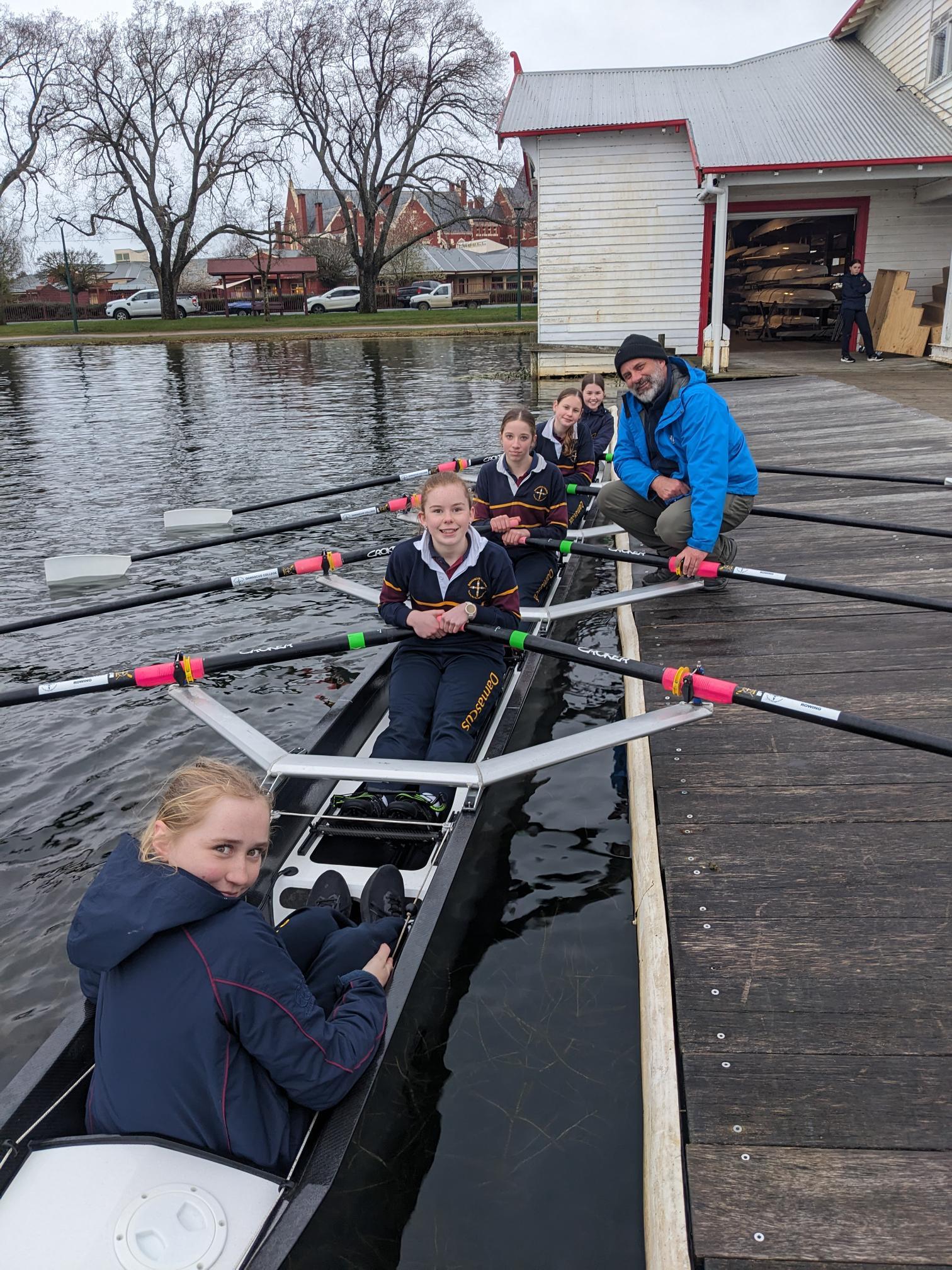 The Year 7 & 8 group will continue on Tuesdays and Thursdays throughout term 3, the students are bussed from school up to the Wendouree-Ballarat Rowing Club for their sessions that run from 4:00pm until 6:00pm.
If you are in Years 7, 8, 9, 10 or 11 and would like to try rowing please contact Paul Blanchfield, Damascus College Rowing Coordinator. p.blanchfield@damascus.vic.edu.au
You can start rowing this term or next, once winter footy & netball have finished for the year.